Le coin de l'écureuil
---
Since 2015, I have been publishing my creations on my personal website (in French), le coin de l'écureuil. Making games only makes sense if people can enjoy them. The projects I publish on this website are made for the public, and there is nothing more rewarding than seeing this public discovering them.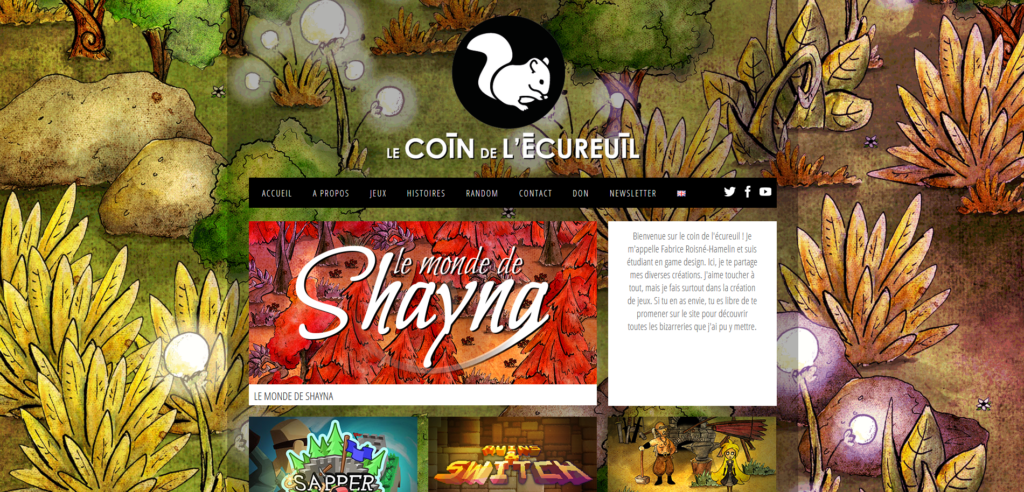 I care about producing quality. When I spend time on something, I want to complete it and deliver a final product to my players or my sponsors.
---
I'm not afraid of criticism as it help me improve. I think any mistake is an opportunity to learn and do better the next time. I keep this mindset in my professional life and like working with ambitious and rigorous people.
Next step (which I began to work on) is to translate the website in English to welcome an International audience.
---